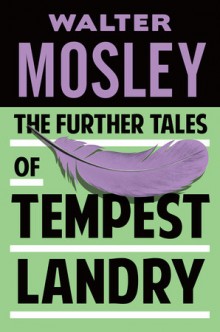 Bestselling author Walter Mosley blends philosophy and humor in this thought-provoking exploration of race, sin, and salvation. It is the story of two men—one human and one angel—who have the power to topple heaven.
When Tempest Landry was accidentally shot and killed by the police, St. Peter ruled that Tempest's sins condemned him to hell. But Tempest refused to accept damnation, and even heaven can't overrule free will. Unless he goes willingly, the order of heaven and hell will collapse and Satan will reign over the chaos. The celestial authority sends an accounting angel to earth, to convince Tempest that he should sacrifice himself for the good of the world, and casts Tempest's soul into the body of a man who has been convicted of serious crimes.
While Tempest serves out another man's prison sentence, the angel Joshua is living among mankind. He has been stripped of his celestial powers, yet is still tasked with persuading Tempest to make the right choice. As the angel sees the many injustices his friend suffers, he begins to question the morality and rightness of his position.