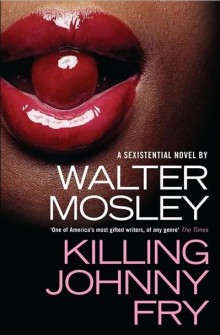 Walter Mosley ("Devil in a Blue Dress") and producer Denise Grayson have hired writer-director Paul Chart to adapt Mosley's thriller "Killing Johnny Fry" for a feature film.
Mosley will produce through his company BOB Filmhouse together with Denise Grayson Productions.
Mosley's novel, published in 2006, centers on nice guy Cordell Carmel, who's shocked to discover his long-time girlfriend is secretly enjoying a darkly sexual double life with the handsome but menacing Johnny Fry. Cordell soon finds himself seduced into a twisted world of sex, drugs and murder.
"Having Paul Chart as a writer makes the translation of ideas into script easy, true to the purpose, and all kinds of fun," Mosley said.
Chart is currently writing the sci-fi TV series "The Fourth Kingdom" for "Game of Thrones" executive producer Vince Gerardis. He recently founded independent production company Lionhart Films with partners Daniel Frey and Steve Valentine.
Mosley is best known for the mysteries featuring the hard-boiled detective Easy Rawlins, a black private investigator and World War II veteran living in Los Angeles, including "Devil in the Blue Dress." Denzel Washington starred in the 1995 movie.
Three other Mosley properties have been adapted for TV — Showtime aired a series in 1993 based on Mosley's "Fallen Angels"; Laurence Fishburne starred in HBO's TV movie "Always Outnumbered, Always Outgunned" in 1998; and ABC's "Masters of Science Fiction" aired the "Little Brother" episode in 2007.
Chart directed and wrote "American Perfekt," which starred Fairuza Balk and Robert Forster and screened at Un Certain Regard at Cannes in 1997.
Chart is represented by Advanced Management. Mosley is repped by CAA and Gloria Loomis at Watkins/Loomis Agency.
(via variety.com)