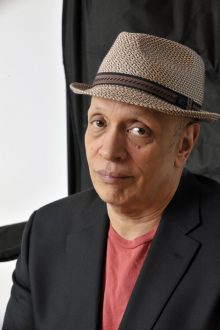 Best-selling novelist Walter Mosley will publish a new novel with Mulholland Books, an imprint of Little, Brown and Company, EW can announce exclusively.
Titled Down the River Unto the Sea, the novel centers on a former New York City police detective, now working as a Brooklyn PI, who is investigating the case of a Black civil rights activist convicted of murdering two city policemen. At the same time, he's still trying to piece together the conspiracy that caused his own downfall at the hands of the police.
This novel will mark Mosley's return to Little, Brown, where he'll be edited and published by Mulholland Books' Josh Kendall. Down the River Unto the Sea is slated for a Feb. 20, 2018 publication.
(via EW)