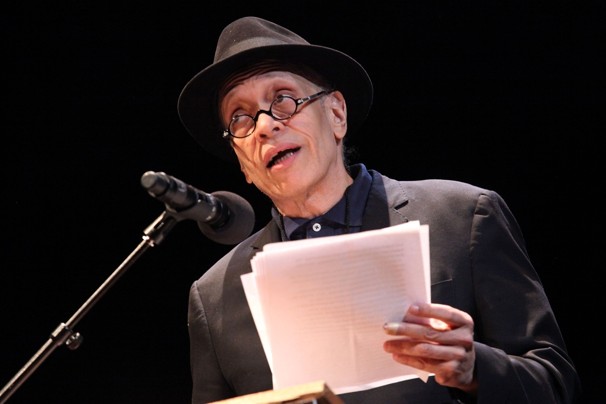 Astrid Stawiarz/GETTY IMAGES – Novelist Walter Mosley attends the 25th annual Brooklyn tribute to Martin Luther King Jr. at BAM Howard Gilman Opera House.
By Kevin Nance, Published: January 20
As Bill Clinton pointed out just before being elected president in 1992, the crime novels of Walter Mosley are first and foremost crackling good stories, full of mystery, suspense and prose like good soul food: hearty, stick-to-your-ribs sentences with a spicy aftertaste. Their nutrient value is fortified — particularly in the case of the books featuring the African American sleuths Ezekiel "Easy" Rawlins and Fearless Jones, both set in Los Angeles in the 1950s — by layers of insight into race relations in a time when a black detective's life was never in so much danger as when he stepped into a bar full of white people.