By Steve Novak,
Pittsburgh Post-Gazette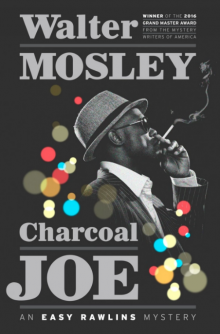 Walter Mosley's private investigator Easy Rawlins has been around for nearly three decades now. Readers first met him in "Devil in a Blue Dress" when he agrees to find a missing person. The task that begins as a lark proves an inspiration to the recent World War II veteran that he may have found a suitable occupation. He takes to the streets of Los Angeles in the early 1940s and feels his way to an unexpected career.
Mr. Mosley's 14th Easy Rawlins mystery, "Charcoal Joe," shows just how far the character has come since that first case. With money he garnered from his last case, "Rose Gold" (2014), he has started his own private investigation agency, complete with two associates. As he walks to his new office, Easy realizes just what has happened to his life.
"I took in a deep breath through my nostrils and smiled, thinking that a poor black man from the deep South like myself was lucky not to be dead and buried, much less a living, breathing independent businessman," he thinks.