Acclaimed American author is Writing on the Wall guest as part of One Magnificent City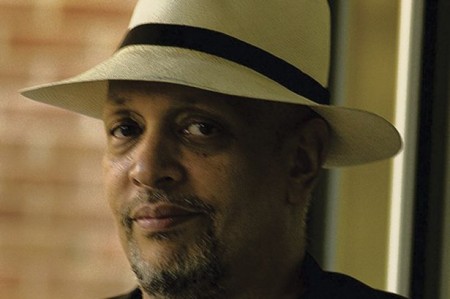 American author Walter Mosley is making a rate UK appearance when he comes to Liverpool next week as part of the Writing on the Wall festival.
The 63-year-old is making a special trip from his home in New York to take part in 'An Evening With' event at Liverpool Town Hall as part of the American Dreams programme to celebrate Cunard's 175th anniversary through the One Magnificent City programme.
"It's the first time I've ever been to Liverpool," says the man himself. "I've been to a lot of cities in England and Ireland in general, but never Liverpool."
So what has he got planned for the 'evening with'?
"I have absolutely no idea!" Walter laughs. "I have a book (And Sometimes I Wonder About You), so probably I'll read a little bit from it. But I never read very much you know, I love talking to people, so I'll talk to them.
"There are a lot of writers you know who will talk about their books, and they're trying to sell their books. And it's not that I don't want people to buy my books, but the idea of selling them, if I was selling stuff I'd be in real estate and I'd be rich.
"Instead I write books and if you want to buy it that's good, and if you don't well that's OK.
"But then I'm very opinionated, I talk about other things."
According to Writing on the Wall, I say, the event will explore a shared literary heritage and transatlantic experiences of race, class and equality.
"That's easy," he says. "I can do that in my sleep, have that conversation. Race, class and gender, and religion in today's world.
"We're connected to the whole world but still our experiences are very isolated, because they're controlled by where the information comes from.
"Everybody else is bad and we're really good. I think everybody in the world thinks that."
He may not like to read too much from his books, but he has enough to choose from. The prolific author, who only started writing in his 30s, has penned around 50 books, including the major best selling mystery series featuring Easy Rawlins, and Devil in a Blue Dress.
"I thought I'd love to be able to write a short story from beginning to end, and that was just my goal."
His work has been translated into 23 languages and includes literary fiction, science fiction, political monographs, and a young adult novel. He is the winner of numerous awards, including an O Henry Award, a Grammy and PEN America's Lifetime Achievement Award.
He reveals: "The reason I wrote my first novel, which is Gone Fishin which came out number five I think, about Easy (Rawlins) and Mouse coming of age, that was because I was taking a class with Edna O'Brien and Edna O'Brien said to me 'Walter, you should write a novel'.
"So I did what she said.
"I started in my mid-30s, and I thought I'd love to be able to write a short story from beginning to end, and that was just my goal.
"The idea of becoming a successful writer….I mean I know people have ideas like that, it's interesting for me because it's such a big idea.
"To have that kind of expectation. It's like going down to the corner store and saying 'well today I'm going to win the lottery'.
"But it just kind of turned out that people liked my writing and Edna asked me to write the first book and then I wrote the second one, and then I was off."
In recent years he has also started to write plays, which he describes as "the hardest things to write" and recently travelled to LA to take part in a TV writers' room.
"I sold a couple of shows, and well you sell them it doesn't mean they're going to be on the air, it just means the network is interested," Walter explains.
"I'm doing the plays, and some television, and I've written a movie for Sam Jackson, we'll see if it happens.
"I just keep doing things. Mostly in writing, but very different things in writing."
(via liverpoolecho.co.uk)