The award-winning author spoke to Salon about the paucity of writers of color, working with the late John Singleton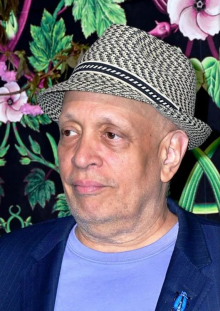 Walter Mosley is one of America's greatest crime-fiction writers. He is the author of almost 50 books across multiple genres including the bestselling mystery series featuring detective Easy Rawlins. Mosley's essays on politics and culture have appeared in many leading publications, most notably The New York Times Magazine and The Nation. In September the New York Times featured his widely read op-ed "Why I Quit the Writers' Room".
Mosley is also a writer and consulting producer on the FX period crime drama "Snowfall," which recently wrapped its third season (Seasons 1 and 2 are currently streaming on Hulu) and has been renewed for a fourth.

He has also earned numerous awards including the PEN America's Lifetime Achievement Award, a Grammy, and an O. Henry Award. His newest book is "Elements of Fiction," a follow-up to his instructional book, "This Year You Write Your Novel" (2007).
In this wide-ranging conversation, Walter Mosley reflects on his relationship with the late John Singleton, the cultural impact of Singleton's film "Boyz n the Hood," and their collaboration on the TV Series "Snowfall." Mosley also offers a critical perspective on the fantasies of Whiteness and the Age of Trump.
The following has been lightly edited for length and clarity.
What is your writing routine now? Are you still doing the three to four hours a day? 
I never go to four. But yes, three hours in the morning. I actually find that most people write in the morning, anybody who's been at it for a long time. I remember [late science fiction author] Octavia Butler would go home in the evening from work and go to sleep at eight and then wake up at four in the morning and write then. Some people I know write at night or they just write in spurts. But most people who write every day that I know do it in the morning.