What are you in the mood to read this summer? This year boasts an unusual volume of stories exploring the thrilling and thorny stuff that makes us human. We think of them as books that make a difference—every one of them worth the plunge!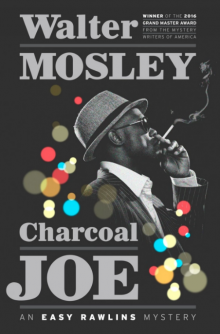 Charcoal Joe
By Walter Mosley
320 pages; Doubleday
Available at: Amazon.com | Barnes & Noble | iBooks |IndieBound

It's never easy being Easy Rawlins, especially when his main squeeze, Bonnie, cuts and runs just when he's ready to pop the question. Next thing he knows, murder and intrigue are afoot, and we're cruising the City of Angels in '68, chock-full of degenerates, a few backsliding do-gooders, and everything in between. This is the 14th installment in Mosley's celebrated mystery series. We say keep 'em coming.