A catchy tune about hard work for low pay struck a chord with the mystery writer's family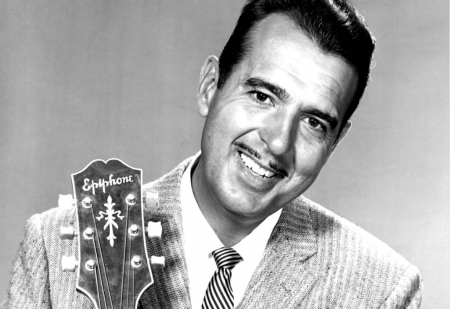 Walter Mosley, 64, is the author of 50 books, including his latest Easy Rawlins mystery, "Charcoal Joe" (Doubleday). He spoke with Marc Myers.
My father was a custodian in the Los Angeles public school system, and my mother worked for the Board of Education in human resources. In 1958, when I was 6, I'd stay after school with a woman named Margaret who worked for my father as a janitor. That's when I first heard Tennessee Ernie Ford sing "Sixteen Tons."
At Margaret's house in South Central L.A., the television was always on. When I quit running around, I'd sit on the floor to watch. Ford had his own TV variety show on NBC every Thursday. Even as a kid, I found him captivating.
A white singer, Ford was relaxed and spoke like a congenial good ol' boy. You could hear the South in his deep voice. Everybody I was around was originally from the South, so Ford's sound was familiar and comforting.
After I heard him sing "Sixteen Tons" on TV, I couldn't shake it. Many people have the same reaction. I think it's Ford's snapping on the second and fourth beats and his delivery, as if he had personally experienced the lyrics.