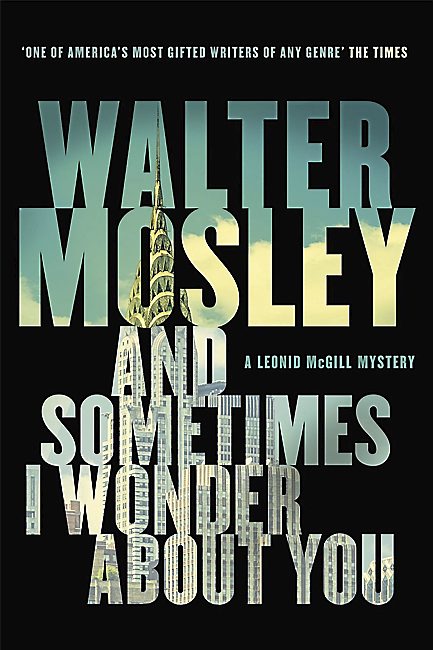 Walter Mosley has been called "America's Blackest Jewish Writer." His father was black and mother Jewish and even though he self-identifies as black, he speaks often about his Jewish heritage.
So, it's fitting he will be at the St. Paul Jewish Community Center to talk about his new crime novel featuring ex-boxer and P.I. Leonid McGill, as well as being Jewish and why he identifies with Isaac Bashevis Singer.
McGill, a short, black man who still works out at the gym, is leading a messy life in his fifth outing. He meets a beautiful woman who has stolen a valuable ring from a mobster and embarks on a torrid affair with her even though his wife is hospitalized after trying to commit suicide. Also, he's in love with Aura, who manages his apartment building, but they're taking a break and he misses her.
When McGill turns away a homeless man who wants him to track down a woman with a secret, and the man is later found dead, McGill takes on his case out of guilt for the way he treated the guy.
A third thread in this complicated plot — or plots — is the involvement of McGill's son, Twill, with a dangerous, Fagan-like figure who is running hundreds of young people in various scams and killings.
McGill is an interesting mix of integrity when it comes to his cases but less morality when it comes to his love life — or maybe sex life would be a better word. But he's likable and cares for Twill and his other adult kids.
"And Sometimes I Wonder About You" has a lot of moving parts and readers have to pay attention to the characters and what's going on.
IF YOU GO
What: Walter Mosley reads from "And Sometimes I Wonder About You" in Twin Cities Jewish Book Series.
When, where: 7 p.m. Thursday, St. Paul Jewish Community Center, 1375 St. Paul Ave., St. Paul
Admission: $25
Information: 651-698-0751
Publisher, price: Doubleday, $26.95
(via Pioneer Press)