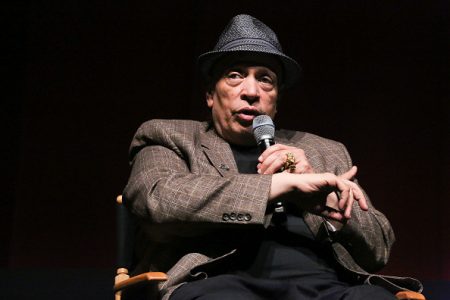 The prolific author of the Easy Rawlins series writes what about whatever he wants, even if he has to switch publishers to get it done.
BY: RONDA RACHA PENRICE
Posted: July 10, 2016
Walter Mosley's website lists books he's written. Right now there are 48: 43 fiction and five nonfiction. And later this year, he'll add to the list—a highly intellectual book titled, Folding the Red Into the Black: Developing a Viable Untopia for Human Survival in the 21st Century, which is due out in October. "It's a repudiation of both capitalism and socialism on another level," he explains.
Charcoal Joe, his most recent work of fiction, which came out last month, is perhaps more familiar territory for most of us. It is Mosley's latest from his Easy Rawlins mystery series. Back in 1995, Denzel Washington played Easy, and Don Cheadle, in a breakout role, played Mouse on the big screen in Devil in a Blue Dress. The last book in the series, Rose Gold, was published two years ago, and Rawlins is picking up from there. It's Los Angeles in the late 1960s, where race and life intersect. Mosley has visited Rawlins' life for 14 books now, and he hasn't felt stuck.