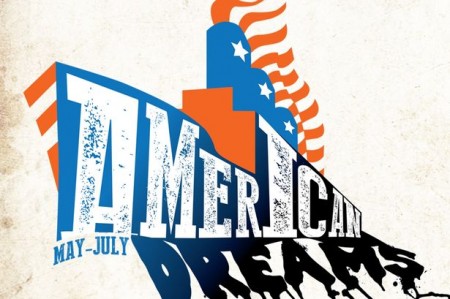 Liverpool's Writing on the Wall (WoW) has unveiled it 2015 festival programme.
American Dreams forms part of One Magnificent City, the seven-week programme of events surrounding Cunard's 175th anniversary celebrations.
The 2015 festival features appearances from Walter Mosley, Jon Ronson, Strictly Harlem, Tracey Thorn, Owen Jones and Lemn Sissay among others.
It's being billed as a 'Star Spangled programme of spoken word, theatre, film, discussion and debate'.
Writing on the Wall co-director Madeline Heneghan says: "WoW Fest 2015 American Dream reflects the city's celebration of the 175th anniversary of the Cunard Shipping Line celebrations; the original transatlantic information superhighway.
"WoW are flying over an array of amazing American authors and artists, including Shayshan MacPherson, an incredibly talented New York hip hop violinist, and Ryan Gattis, a writer from LA set to take the literary world by storm with his explosive debut novel All Involved about the 1992 LA Riots.
"It culminates in a rare UK appearance from the internationally acclaimed crime writer, Walter Mosley on July 2.
"Once again, with American Dreams, Writing on the Wall brings to Liverpool audiences a superb mix of new and established artists, alternative voices, high quality writing and spoken word, with plenty of opportunities for new writers.
"American Dreams is the perfect lead-in to Culture Liverpool's One Magnificent City celebration on the July 4 weekend."